Natural and sustainable skincare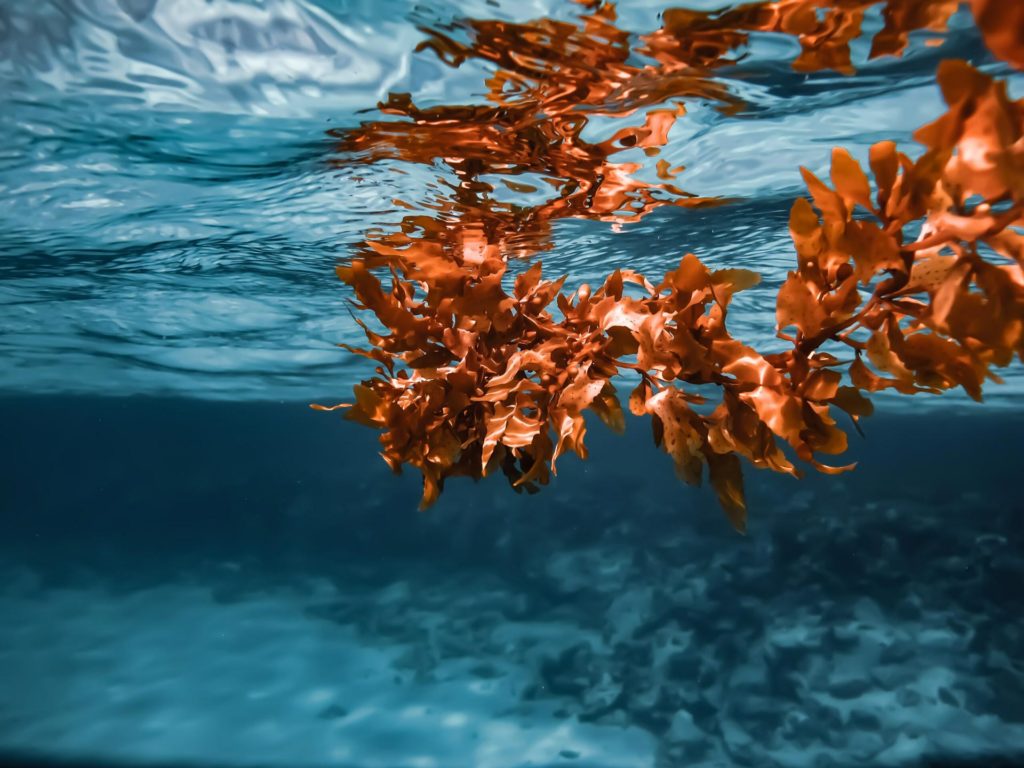 Aqua Bio Technology is well into the third phase of its development, providing natural and sustainable ingredients to the cosmetics industry and skincare products and consumers.
ABT developed and commercialized its proprietary enzyme technology based on the salmon's hatching fluid. The ingredient Aquabeautine XL™ holds several properties attractive to skincare product manufacturers. The technology has since 2012 been licensed to a U.S. based skincare company.
The second step in developing ABT was establishing the Company as a center for commercialization of third party biotechnology. ABT has collaborated with several technology owners since 2012 and is developing and commercializing natural and sustainable skincare ingredients based on e.g. algae and olives for the industry.
In the third phase of its development, ABT is marketing and distributing third party skincare products from manufacturing partners to consumers and professional users. ABT has secured EMEA marketing rights for several products based on botanic and marine origin.
With natural and sustainable skincare technology at the core, the business model allows ABT to pursue a strategy of diversification and balanced risk. While the development of new ingredients is a time consuming task with potentially high reward, the marketing and sales of skincare products represent immediate and steady cash flow.
Aqua Bio Technology (ABT) is a driving force in the skincare industry's green shift.
ABT develops new active ingredients for skincare. Our ingredients are meeting an increasing demand from the cosmetics industry. All our ingredients are based on natural and sustainable substances, found in plants, algae and in the oceans. They are sustainable alternatives to petroleum based ingredients, which often have negative impacts on human health and the environment.
ABT also markets and distributes natural and groundbreaking skincare products to consumers, retailers and professionals in Europe and the Middle East.
ABT is well positioned in the fastest growing segment of the rapidly expanding cosmetics industry.
Aqua Bio Technology ASA is listed on Euronext Expand Oslo (ticker: ABTEC). 
ESG (
Environmental, Social and Governance

)
Through science and technology, ABT uncover new and powerful natural ingredients that innovate and disrupt the skincare industry, enabling the creation of more effective and sustainable beauty products.
ABT, established in 2000, discovered special proteins in the hatching fluid of salmon, previously considered a waste product, that had a proven positive effect on the skin. Thus, a cosmetic ingredient was born – Aquabeautine XL™. On the basis of this exciting development, ABT got listed on the stock exchange in 2008, followed by the commercial breakthrough with Aquabeautine XL™ in 2012.
In 2020, ABT took a new strategic direction when the company bought Moana Skincare, a New Zealand based certified skincare provider. Later that same year, ABT agreed on a joint venture with Canadian skincare provider DCP Dermoscience. Today, ABT delivers both natural ingredients and fully developed natural skincare products.
The big shift in the skincare industry is in the direction of sustainability and ESG (Environmental, Social and Governance). ABT has been part of the natural skincare sector since 2000. The establishment of ABT was a result of a focus on sustainability and ESG before ESG even became a concept. Sustainable skincare aims for the men and women who would like to make a concerted effort to reduce their impact on the earth.
Innovating and disrupting the skincare industry is in our DNA, enabling the creation of more effective and sustainable beauty products.
Skincare is the fastest growing segment of the rapidly expanding cosmetics industry. Europe is one of the world's largest markets for such products and the Middle East is one of the fastest growing markets. ABT holds marketing and distribution rights for Europe, Middle East and Africa (EMEA) for the products of two manufacturers of natural skincare products. The ABT portfolio of skincare products contains exclusive and high-end products as well as off the shelf products. They are distributed over the Internet, in stores and through professional channels such as skincare clinics.
Reaching out to the consumer
Principles of corporate governance
In accordance with the Norwegian recommendation for corporate governance, the Board of Directors of Aqua Bio Technology ASA (the Company) has prepared this policy document and will place emphasis on adhering to the standard in the areas addressed by this.
The Company will maintain a high ethical standard in its business concept and relations with customers, suppliers and employees.
Get in touch with us
If any of this seems interesting to you or if you hav any questions regarding investment possibilities please contact us.